When the North America Cup was first born, it involved the Canadian Junior Golf Association and the Bermuda Golf Association. This relationship continued for many years when another worldly issue interrupted play. Bermuda then withdrew from the competition.
In 2022, the Canadian Junior Golf Association (CJGA) & the Hurricane Junior Golf Tour (HJGT) developed a partnership to enhance the international opportunities for junior golfers in both countries and continue the North America Cup. The North America Cup is unique to both Canada and the USA as it was the first international junior event to take on a Ryder Cup format.
Notable participants of this event include Rickie Fowler (2003) and Morgan Hoffmann (2005).
Please check the CJGA Tournament schedule for qualifying tournaments for the North America Cup.
Competition Format
Team Match Play (Ryder Cup)

 

– Fourball, Foursomes and Singles Matches
Team Canada Division Structure
8 – Junior Boys (U19)
2 – Bantam Boys (U15)
2 – Junior Girls (U19)
Eligibility Requirements
Juniors who wish to qualify for CJGA Team Canada must meet the following criteria;
Juniors must participate in one of the designated qualifiers for the North America Cup.
Juniors must meet the age requirement for the competition and compete in the proper age divisions at the time of the qualifier.
Juniors must be a full member & in good standing with the CJGA.
Juniors who are selected to represent Canada must be either a Canadian citizen or hold a permanent resident card.
Juniors must meet the scoring requirements in his or her age category.
Qualifying – Scoring Requirements
Junior Girls – 36 hole score of 160 or better
Bantam Boys – 36 hole score of 158 or better
Junior Boys – 36 hole score of 148 or better
Selection Process
The CJGA Team Canada Selection Committee will determine the juniors who represent CJGA Team Canada by the following process;
All results from the designated qualifiers are merged into one national field in each age category.
Scores will then be adjusted based on weather conditions, course conditions and course rating.
Adjusted scores will then be sorted by the CJGA Committee.
Juniors not in good standing or with serious code of conduct violations will be removed from the list.
Juniors with the lowest adjusted scores in each category will be selected to represent CJGA Team Canada.
Ties in the selection process will be decided by CJGA Committee.
Note: The CJGA reserves the right to select team members outside of the above stated qualifying requirements if the qualifying requirements are not established.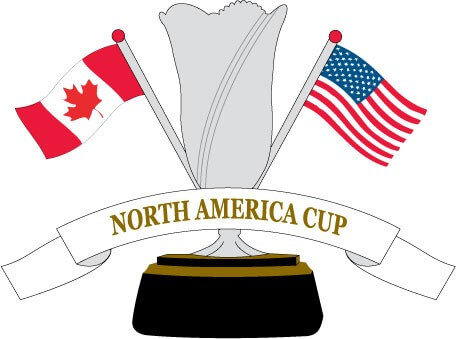 2021 – Not Contested
2020 – Not Contested
2019 – Canada – 14.5 & 9.5
2018 – Canada – 13.5 & 10.5
2017 – USA         – 10 & 10
2016 – USA         – 13 & 7
2015 – Canada    – 14 & 14
2014 – Canada    – 15.5 & 12.5
2013 – USA         – 16 & 12
2012 – USA         – 20 & 8
2011 – USA          – 19 & 9
2010 – USA         – 16 & 12
2009 – USA         – 18.5 & 9.5
2008 – USA         – 18.5 & 9.5
2007 – Canada    – 16 & 12
2006 – USA         – 16 & 12
2005 – USA         – 20 & 8
2004 – Canada    – 17 & 11
2003 – USA         – 17 & 11