~Former Canadian Open venue will host junior championship September 7 & 8, 2019~
North York, ON (June 7, 2019) – The Canadian Junior Golf Association (CJGA) announced today that the 2019 David Hearn Kia Championship will be contested at Angus Glen Golf Club in Markham, Ontario.  The Championship is the culminating event of the David Hearn Junior Series presented by KIA, and the last big CJGA tournament of the 2019 domestic schedule
"We are extremely excited to be able to bring the David Hearn KIA Championship to such a historic and challenging venue as Angus Glen.  For players to be able to meet one of Canada's Top PGA TOUR Stars and compete on a venue that has hosted a PGA TOUR event and our National Championship is very special.  We want to express a special thanks to Angus Glen for taking on this event and to both David Hearn and KIA Canada for continuing to support Junior golf in Canada through this series and Championship," stated Brad Parkins, Chief Operating Officer of the CJGA.
The event will feature a 36-hole stroke play competition and will offer participants the opportunity to experience an exclusive golf clinic and Q&A session with Canadian PGA TOUR golfer David Hearn.
The David Hearn KIA Championship is the final of the David Hearn Junior Series presented by KIA, a series of five qualifying events held in markets across Canada that grants juniors ages 12-18 the opportunity to earn spots into the Championship in September.  The Qualifying series kicks off this weekend from June 8-9 at Turner Valley Golf Club just South of Calgary, Alberta and then makes additional stops in the Vancouver, Toronto, Montreal & Halifax regions throughout the summer.
"Kia is excited to kick off the 2019 David Hearn Junior Series again as the Presenting Sponsor," said Michael Kopke, Director of Marketing at Kia Canada. "Kia strongly believes in the benefits that sport provides youth and is committed to supporting the next generation of junior golfers. We look forward to another great partnership with the CJGA and David Hearn, and being part of the development and growth of junior golf across Canada."
For more information on the David Hearn KIA Championship and to see the full list of qualifying series dates and locations, please visit the official David Hearn Junior Series presented by KIA tournament page at – https://cjga.com/tournaments/david-hearn-junior-series/
OR – Click Here.
ABOUT KIA CANADA
Kia Canada Inc. (www.kia.ca – www.facebook.com/kiacanada) , a maker of quality vehicles for the young-at-heart is a subsidiary of Kia Motors Corporation (KMC) which was founded in 1999 and sells and services high quality, class leading vehicles like the Soul, Forte, Optima and Sorento through a network of 189 dealers nationwide. Kia Canada Inc. employs 154 people in its Mississauga, Ontario headquarters and four regional offices across Canada, including a state-of-the-art facility in Montreal. Kia's brand slogan "The Power to Surprise" represents the company's global commitment to surprise the world by providing exciting & inspiring experiences that go beyond expectations.
For more information about Kia Canada and our products, please visit our Media Centre at KiaMedia.ca
Follow Kia Canada on Twitter: @KiaCanada
ABOUT THE DAVID HEARN FOUNDATION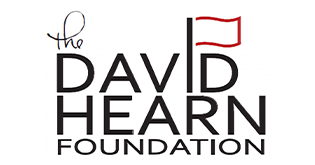 Founded in 2015, The David Hearn Foundation's central focus is to support the Alzheimer Society of Canada in reducing the personal and social impacts of the disease by raising funds to provide individuals and families with needed programs and services. Through its partnership, the Foundation will aim to increase awareness, improve care for those in need and enhance the quality of life for those affected by the disease, while also empowering Canadians to take action and create positive change.
Follow David Hearn on Twitter: @HearnDavid
Follow the David Hearn Foundation on Twitter: @hearnfoundation
For more information: www.davidhearn.ca
ABOUT THE CANADIAN JUNIOR GOLF ASSOCIATION
The Canadian Junior Golf Association (CJGA) is a "registered Canadian amateur athletic association" (RCAAA) non-for-profit registered federally with Revenue Canada. The CJGA is dedicated to providing Canada's junior golfers with the necessary skills and knowledge required to lay a foundation for a future in competitive golf.
Through its six-stage competitive development program that focuses on tournaments, clinics, international competitions, and mentoring programs with PGA Tour professionals, the CJGA introduces the game to juniors as young as five and offers competitive multi-day events for the more advanced golfer. The CJGA acts as a feeder system to provincial and national competitions, collegiate and university golf, as well as professional and recreational golf. For more information, please visit www.cjga.com.
The Canadian Junior Golf Association is generously supported by its National Partner, Freedom 55 Financial, which provides financial security advice and planning for Canadians.
For more information please contact:
Reegan Price
Director, Tournament Operations & Player Services
Canadian Junior Golf Association
reegan.price@cjga.com