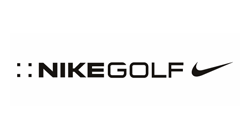 Burlington, Ont. (August 22, 2016)
– The 2016 Canadian Junior Golf Association Nike Golf Junior Championship was nothing short of a success. A selected field of top junior golfers from across Canada competed in the three-day tournament at Hidden Lake Golf Club in Burlingtin, Ont. In addition to battling their fellow competitors, players also had to deal with the hot and humid conditions as temperatures reached 29 degrees. After a long battle, Kavith Ranchagoda, Ryan Stolys, Rachel Rier, Jonathan Cramton and Sarah Cushing were crowned divisional champions.
Bantam Boys Division (U15)
Finishing first in the Bantam Boys division was Kavith Ranchagoda. Despite feeling tense during the final round of play, the 13 year old from Richmond Hill Ont., was able to maintain his composure and stay ahead of the competition.
"My competitors played very well and gave a really good fight" says Ranchagoda. However, his ability to execute accurate drives and make difficult putts, ultimately earned him the win. Ranchagoda posted rounds of 72 (+1), 77 (+6), 77 (+6), for a tournament total of 226.
Nicholas Adair, 14, from Kingston Ont., played three solid rounds and proved himself to be tough competition. Adair posted rounds of 76 (+5), 76 (+5), 75 (+4) to finish just one stroke behind the leader, with a three day total of 227 and second place.
Junior Boys Division (U19)
Ryan Stolys, 18, from Richmond Hill, Ont. earned first place in the Junior Boys division after an outstanding performance at Hidden Lake. However, it took practice and hard work in order to get him there.
"My putting wasn't as strong as it usually is, so I came in and made adjustments the day before" says Stolys. "I started making a lot of putts that put pressure on Minwoo and it was a good battle for most of the day."
Stolys posted rounds of 69 (-2), 74 (+3), 70 (-1), for a three-round total of 213 (E). This marks Stolys' second CJGA win, where the young golfer hopes to continue his success at the Mizuno National Junior Golf Championship this weekend.
Coming in second place was Minwoo Park, 18, from Toronto, Ont. Park managed to tie for the lead after the first round, ending the day with an impressive eagle on hole 18. Park came up just short over the next two rounds of competition, but still held onto the spot for second place. Park posted rounds of 69 (-2), 72 (+1), 77 (+6) for a three-day total of 218 (+5).
Junior Girls Division (U19)
Rachel Rier, 17, from Hanover, Ont., managed to come from behind after her competitor led by 3 strokes after the first round of competition. Going into the second round, Rier successfully prepared herself in order to make up the extra shots necessary to take the lead.
"I had a few bad holes during the first couple days, but my drives off the tee were good" says Rier. "I managed to put myself in a lot of ideal positions and gave myself a lot of good opportunities to save par." Rier posted rounds of 89, 85, 82 for a tournament total of 256 and her first CJGA win in the Junior Girls division.
Four strokes behind to claim the runner-up position was Natasha Stasiuk. The 18 year old from Oakville, Ont., posted rounds of 86, 89, 85, for a three-day total of 260.
Juvenile Boys Division (U17)
The Juvenile Boys division winner was Jonathan Cramton. The 16 year old from Toronto, Ont., came into the competition with a straightforward, yet effective mindset.
"I just told myself to play the best that I can and shoot as low as possible" says Cramton. "The competition was good and it was interesting to have the tight lead. It made me feel even better to come out with the win at the end." Cramton posted rounds of 75 (+4), 74 (+3), 78 (+7) for a three-day total of 227.
Parker Lee, 15, from Oro Medonte, Ont., got off to a strong start during the first round of competition, ending the day as the division leader. Lee continued to perform well, posting rounds of 72 (+1), 75 (+4), 82, for a three day total of 229 and second place.
Juvenile Girls Division (U17)
Sarah Cushing, 16, from Brockville, Ont., was the winner of the Junior Girls division, despite a lot of ups and downs during the competition.
"It took a lot of perseverance, but my putting really helped me this weekend" says Cushing. Cushing made steady improvements over the course of the tournament posting rounds of 85, 79 (+8), 78 (+7), for a tournament total of 242. Up next, Cushing will battle for another win, when she plays the Mizuno National Junior Golf Championship.
Taking second place was Kacey Walker, 16, from Mississauga, Ont. Walker ended the tournament with rounds of 81, 80, 83, giving her a three-day total of 244.
-30-
About Nike Golf Canada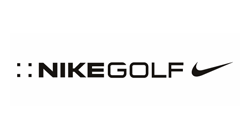 Based in Thornhill, Ontario, Nike Golf Canada markets, sells and distributes industry leading Nike Golf equipment, apparel, balls, footwear, bags and accessories throughout Canada. Nike Golf is passionately dedicated to honoring and respecting the traditions and heritage of the game, and to providing committed golfers with the best equipment in the game. For more information on Nike Golf Canada, visit

www.nikegolf.ca

.
About Canadian Junior Golf Association
The Canadian Junior Golf Association (CJGA) is a "registered Canadian amateur athletic association" (RCAAA) not-for-profit registered federally with Revenue Canada. The CJGA is dedicated to providing Canada's junior golfers with the necessary skills and knowledge required to lay a foundation for a future in competitive golf.
Through its six-stage competitive development program that focuses on tournaments, clinics, international competitions, and mentoring programs with PGA Tour professionals, the CJGA introduces the game to juniors as young as five and offers competitive multi-day events for the more advanced golfer. The CJGA acts as a feeder system to provincial and national competitions, collegiate and university golf, as well as professional and recreational golf.
Its National Partner, Freedom 55 Financial, which provides financial security advice and planning for Canadians, generously supports the Canadian Junior Golf Association.
For Additional Information:
CJGA Communications Assistant