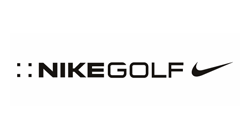 Burlington, Ont. (August 17, 2016)
– The Canadian Junior Golf Association (CJGA) Nike Golf Junior Championship is set to take place at Hidden Lake Golf Club this weekend. The championship brings together division winners from 8 Nike Golf Junior Series events, held across Canada over the course of the season. Considered among one of the top national junior events in Canada, the Nike Golf Junior Championship is an event like no other on the CJGA schedule.
Beginning on Friday, an elite field of junior golfers will compete on the New Course at Hidden Lake, in Burlington, Ontario. Originally opened in 1962, the course has since gone under extensive renovations. One major change has been the expansion into two, very distinct, championship courses.
"We are delighted to be welcoming our juniors to this years Nike Golf Junior Championship at Hidden Lake" stated Brad Parkins, COO of the CJGA.  "It is a testament to the juniors that are playing in the event and their accomplishments during the 2016 season."
The New Course, the longer of the two courses, offers generous fairways, contoured greens and a number of ponds that come into play on four holes. Hidden Lake is a par 71 and measures at 6,743 yards from the tips. The course will be an excellent challenge of disciple for junior golfers, requiring length, accuracy and consistent focus.
Schedule
August 19 – Round One – 1:30 p.m.
August 20 – Round Two – 1:30 p.m.
August 21 – Round Three – 1:30 p.m.
For more information, please visit the official tournament website.
-30-
About Nike Golf Canada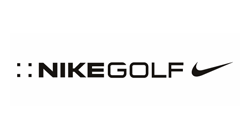 Based in Thornhill, Ontario, Nike Golf Canada markets, sells and distributes industry leading Nike Golf equipment, apparel, balls, footwear, bags and accessories throughout Canada. Nike Golf is passionately dedicated to honoring and respecting the traditions and heritage of the game, and to providing committed golfers with the best equipment in the game. For more information on Nike Golf Canada, visitwww.nikegolf.ca.
To follow Nike Golf on Twitter visit www.twitter.com/nikegolf and to become a fan on Facebook go to www.facebook.com/nikegolf. Journalists seeking editorial information and images, visit www.nikegolf.com/presscenter. 
About Canadian Junior Golf Association
The Canadian Junior Golf Association (CJGA) is a "registered Canadian amateur athletic association" (RCAAA) not-for-profit registered federally with Revenue Canada. The CJGA is dedicated to providing Canada's junior golfers with the necessary skills and knowledge required to lay a foundation for a future in competitive golf.
Through its six-stage competitive development program that focuses on tournaments, clinics, international competitions, and mentoring programs with PGA Tour professionals, the CJGA introduces the game to juniors as young as five and offers competitive multi-day events for the more advanced golfer. The CJGA acts as a feeder system to provincial and national competitions, collegiate and university golf, as well as professional and recreational golf.
For more information, please visit www.cjga.com
Its National Partner, Freedom 55 Financial, which provides financial security advice and planning for Canadians, generously supports the Canadian Junior Golf Association. 
For Additional Information:
Melissa Foong
CJGA Communications Assistant
1.877.508.1069
melissa.foong@cjga.com