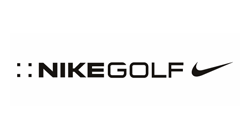 Lethbridge, Alta. (May, 2016)
– The Canadian Junior Golf Association kicked off its Alberta schedule this past weekend with the Nike Golf Junior Series at Henderson Lake in Lethbridge, Alta. Junior Golfers competed against one another for division titles in hopes of earning an invitation to the Nike Golf Junior Championship.
Junior Boys (U19)
Alexander Smith, 17, of Calgary, Alta., member of the Team Canada development squad, took home the Junior Boys division title, with four birdies in the second round. Smith fired scores of 69 (-1), 69 (-1), for a two round total of 138. Although Smith found the course frustrating at times, he was able to make key putts inside 10 feet.
"It feels good to win," explains Smith. "I kept my drives straight and out of the trees."
In the runner up position was Landon Stellingwerff, 17, of Calgary Alta. Stellingwerff carded rounds of 72 (+2), 75 (+5) for a two-round total of 147.
Junior Girls (U19)
The Junior Girls division winner was Sharmaine Rapisura, 17, from Calgary Alta. Rapisura enjoyed her first tournament of the season, firing rounds of 79, 83 for a tournament total of 162. When asked what contributed to her success, "The course works well for how I drive," said Rapisura. "I can fade my ball into the middle of the fairway"
Two strokes behind was Alicia Easthope, 17, from St. Albert, Alta. Easthope scored two rounds of 82 for a tournament total of 164.
Juvenile Boys (U17)
Mason Harder, 15, from Lethbridge, Alta., a CJGA member of three years, took home his first CJGA career win. He posted rounds of 78 (+8), 74 (+4) for a two day total of 152. Harder was pleased with his chipping and putting in the second round. An excited Harder shed more light on his win, "I feel great! It is a challenging course with small greens but I scrambled pretty well."
Kai Iguchi, 15, from Banff Alta., as well as, Max Murchison 16, and Jakob Chicoyne, 15, both from Calgary Alta., all ended with tournament scores of 153.
Juvenile Girls (U17)
Annabelle Ackroyd, 14, from Calgary Alta., This was her first CJGA win in her third event of the season. She fired rounds of 77 (+5), 75 (+3) for a two round total of 152. Ackroyd attributed great weather, course conditions and competitors alongside good putting to her win.
"I am excited for the rest of the season," said Ackroyd. "I am hoping to earn an invitation to the World Juniors."
Shadowing Ackroyd was Lauren Koeing, 16, from Redcliff, Alta. Koeing showed scores of 77 (+5), 80 (+8) for a tournament score of 157.
Bantam Boys (U15)
Hunter Thomson, 12, of Calgary Alta., also took home his first CJGA win with rounds of 77 (+7), 80 (+10), for two rounds of 157. Thomson had high spirits after his win,
"I didn't hit many birdies but I drove the ball well," explained Thomson. "I made my putts within five feet and always kept the lead."
Cole Bateman, 14, from Calgary Alta., followed behind Thomson with rounds of 82, 81 for a tournament score of 163.
Bantam Girls (U15)
Chelsea Joesph, 13, from West Lethbridge, Alta., was the Bantam Girls division winner with rounds of 96, 99 for a two round total of 195.
The CJGA will have their next Alberta Junior Tour event May 21 – 22 at Wolf Creek Resort in Ponoka.
About Nike Golf Canada
Based in Thornhill, Ontario, Nike Golf Canada markets, sells and distributes industry leading Nike Golf equipment, apparel, balls, footwear, bags and accessories throughout Canada. Nike Golf is passionately dedicated to honoring and respecting the traditions and heritage of the game, and to providing committed golfers with the best equipment in the game. For more information on Nike Golf Canada, visit www.nikegolf.ca.
To follow Nike Golf on Twitter visit www.twitter.com/nikegolf and to become a fan on Facebook go to www.facebook.com/nikegolf. Journalists seeking editorial information and images, visit www.nikegolf.com/presscenter.
About Canadian Junior Golf Association
The Canadian Junior Golf Association (CJGA) is a "registered Canadian amateur athletic association" (RCAAA) not-for-profit registered federally with Revenue Canada. The CJGA is dedicated to providing Canada's junior golfers with the necessary skills and knowledge required to lay a foundation for a future in competitive golf.
Through its six-stage competitive development program that focuses on tournaments, clinics, international competitions, and mentoring programs with PGA Tour professionals, the CJGA introduces the game to juniors as young as five and offers competitive multi-day events for the more advanced golfer. The CJGA acts as a feeder system to provincial and national competitions, collegiate and university golf, as well as professional and recreational golf.
For more information, please visit www.cjga.com
Its National Partner, Freedom 55 Financial, which provides financial security advice and planning for Canadians, generously supports the Canadian Junior Golf Association.
For Additional Information:
Jordyn Battista
CJGA Communications Assistant
1.877.508.1069
jordyn.battista@cjga.com