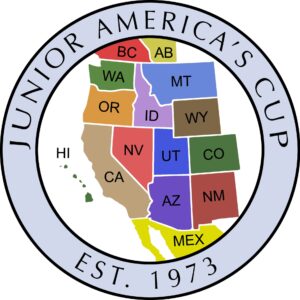 FLAGSTAFF, Ariz. (7/28/15) – Absent from the top of the leaderboard for most of the day, the team from Wyoming blistered the back nine with nine birdies, one eagle and only three bogies to move into a two-way tie for the lead with Oregon after the first round of the 43rd-annual Junior America's Cup.  They finished the day with a 10-under-par 206, two strokes ahead of British Columbia and three strokes ahead of Southern California.
"Jordan and Easton – they are able to put something like this together, so it's fun to see them do that," said Matt Ebzery, coach of team Wyoming. "But it wasn't just them.  Jared really grinded out all 18 holes, and then Brock, to be eight over through seven holes and end up shooting six over, he grinded it out, too."
Click here for complete first-round results, or visit official event website for more tournament information.