-Two International Players Shoot Opening Rounds of 70-
Complete First Round Scores / Final Round Pairings

Howey-in-the-Hills, FL (March 21, 2015) – Beautiful Florida weather conditions greeted juniors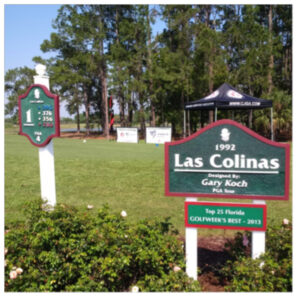 golfers today as the first round of the Canadian Junior Golf Association (CJGA) Spring Break Junior presented by Core Golf Academy was completed. The Las Colinas course at Mission Inn Resort & Club proved a worthy test for the international field of juniors yet yielded a couple under par scores in the older boys division.
Boys 14 & Under
Maxime Bazilier from Russia jumped out to an early lead in the younger boys division after opening with a round of 86 (+14). Playing the 6200 yard course, Bazilier's card showed one birdie and seven pars. Canadian Luca Carestia from Ancaster, ON sits in second place, six strokes back after opening with a 92. Georgiy Voronov from Russia sits an additional stroke back of Carestia after opening with a round of 93.
Girls 14 & Under
Markham, ON native Hailey McLaughlin has a one stroke lead in the younger girls division after opening with a round of 84 (+12). Two players, Emily Romancew from Pierrefonds, QC and Juliana Camargo from Windermere, FL sit a single stroke back after opening rounds of 85 (+13). All three players will be paired together tomorrow as they battle for the division title.
Boys 15-19
Playing the course at 6700 yards, Lewis Reid from the United Kingdom and Anthony Truong from
Vietnam, both representing the Core Golf Academy, jumped out to the tournament lead posting opening rounds of 70 (-2).   Reid's card had five birdie and three bogeys while Truong's card had four birdies and two bogeys. Richmond Hill, ON native Angelo Giantsopoulos sits in third place, three strokes back after opening with a round of 73 (+1).
Girls 15-19
Annie Kim of Korea has a four stroke lead heading into tomorrow's final round after posting an opening round 77 (+5). Paraguay's Valentina Olivieri sits in second place after opening with a round of 81 (+9) and Manotick, ON native Julia Malone opened with an 82 (+10).
Boys Team Competition
In the boy's team competition, Core Golf Academy #1 team holds a commanding 18 stroke lead shooting a team total 221 (+5). Leading the team were Reid and Truong while David Rimmele (81) and Dustin Barr (85) rounded out the team. The Golf Performance Coaches #2 team sits in second after shooting a team total 239 (+23) with Core Golf Academy #2 team sitting in third with a 242 (+26) team total. Golf Performance Coaches #1 team is in fourth place and Mississaugu Golf Academy rounds out the top five.
Tournament Information: CJGA Spring Break Junior presented by Core Golf Academy
About Core Golf Academy
Core Golf Academy is a full time residential golf academy designed to prepare young golfers for success in junior golf, collegiate golf and beyond. Core Golf Academy pursues the highest standards of excellence. We attract and develop the best coaches in junior golf, who themselves pursue the highest level of character and competence. Core Golf Academy coaches support all students in the pursuit of their goals in a hardworking but fun environment where staff and students challenge, encourage and respect each other.
Our world class team of coaches are trained and mentored by Sean Foley, PGA TOUR coach to such stars as Hunter Mahan, and Justin Rose.
For more information visit www.coregolfacademy.com
Canadian Junior Golf Association
The Canadian Junior Golf Association (CJGA) is a "registered Canadian amateur athletic association" (RCAAA) not-for-profit registered federally with Revenue Canada. The CJGA is dedicated to providing Canada's junior golfers with the necessary skills and knowledge required to lay a foundation for a future in competitive golf.
Through its six-stage competitive development program that focuses on tournaments, clinics, international competitions, and mentoring programs with PGA Tour professionals, the CJGA introduces the game to juniors as young as five and offers competitive multi-day events for the more advanced golfer. The CJGA acts as a feeder system to provincial and national competitions, collegiate and university golf, as well as professional and recreational golf. For more information please visit www.cjga.com.
The Canadian Junior Golf Association is generously supported by its National Partner, Freedom 55 Financial, which provides financial security advice and planning for Canadians.
For Additional Information:
John Lawrence
Tournament Director
Canadian Junior Golf Association (CJGA)
416-708-2438
john.lawrence@cjga.com