-Juniors to get collegiate exposure playing alongside the Bearcat Spring Classic-
Howey-in-the-Hills, FL (March 20, 2015) – Mission Inn Resort & Club in Howey-in-the-Hills, FL is preparing to welcome a field of juniors over the weekend as the Canadian Junior Golf Association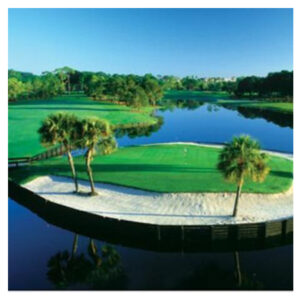 (CJGA) Spring Break Junior present by Core Golf Academy is set to play March 21-22. The event will showcase talented junior golfers from around the world as 13 countries will have representation.
Mission Inn Resort & Club boasts two signature courses and the golf experience is truly remarkable from the scenery—hills that roll and pitch, mature pine and magnolia trees that tower, eagles and ospreys that fly overhead. The terrain of this part of Central Florida, originally orange groves, provides up to 85 ft. elevation changes and a peaceful ambiance void of fairway houses and condos.
Designed by Gary Koch and built in 1992, Las Colinas (Spanish for "the hills") is an 18-hole championship course that offers quite a different challenge from El Campeón. It is an inland links design with generous, wide-open fairways, gentle rolling hills and large, undulating greens.
Las Colinas was nominated as "Best New Resort Course" by Golf Digest in 1992, named "Best Places to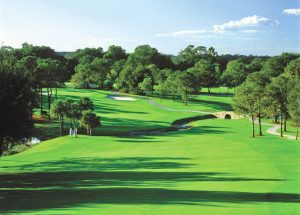 Play – 4 stars" by Golf Digest, and has received "Top Fairways" recognition by Golf for Women. Its signature hole is "Alligator Alley", the par 5, 12th hole that spans 493 yards along a tree-lined fairway and requires absolute accuracy from tee-to-green.
Notes:
International Representation of 13 countries – Canada, China, Costa Rica, England, Germany, Korea, Mexico, Paraguay, Russia, Scotland, Slovakia, United States, and Vietnam
2015 Bearcat Spring Classic is taking place at Mission Inn March 20-22 with 18 NCAA Division 1 schools participating (2015 Bearcat Spring Classic)
Mission Inn Resort & Club has hosted an NCAA championship each of the last nine years
Weather forecast shows 29 degrees on both Saturday and Sunday
Tournament Information: CJGA Spring Break Junior presented by Core Golf Academy
About Core Golf Academy
Core Golf Academy is a full time residential golf academy designed to prepare young golfers for success in junior golf, collegiate golf and beyond. Core Golf Academy pursues the highest standards of excellence. We attract and develop the best coaches in junior golf, who themselves pursue the highest level of character and competence. Core Golf Academy coaches support all students in the pursuit of their goals in a hardworking but fun environment where staff and students challenge, encourage and respect each other.
Our world class team of coaches are trained and mentored by Sean Foley, PGA TOUR coach to such stars as Hunter Mahan, and Justin Rose.
For more information visit www.coregolfacademy.com
About Canadian Junior Golf Association
The Canadian Junior Golf Association (CJGA) is a "registered Canadian amateur athletic association" (RCAAA) not-for-profit registered federally with Revenue Canada. The CJGA is dedicated to providing Canada's junior golfers with the necessary skills and knowledge required to lay a foundation for a future in competitive golf.
Through its six-stage competitive development program that focuses on tournaments, clinics, international competitions, and mentoring programs with PGA Tour professionals, the CJGA introduces the game to juniors as young as five and offers competitive multi-day events for the more advanced golfer. The CJGA acts as a feeder system to provincial and national competitions, collegiate and university golf, as well as professional and recreational golf. For more information please visit www.cjga.com.
The Canadian Junior Golf Association is generously supported by its National Partner, Freedom 55 Financial, which provides financial security advice and planning for Canadians.
For Additional Information:
John Lawrence
Tournament Director
Canadian Junior Golf Association (CJGA)
416-708-2438
john.lawrence@cjga.com