Sandarich CJGA Junior Open Comes to a Close at Blue Springs
Acton, Ont. (August 4, 2016) – Blue Springs Golf Club offered a beautiful backdrop for the Sandarich CJGA Junior Open that took place August 2-3. Junior Tour golfers had their work cut out for them as they walked across 444 acres for two days, in hopes of earning their division titles. Sandarich representative, John Beckham, attended the tournament, impressed by both the scenery and display of talent.
Junior Boys Division (U19)
Finishing first in his the Junior Boys division was 17-year-old Keaton Veillette. The Toronto resident was thankful for his ball striking in the second round, putting him on the greens for 17 out of 18 greens. Veillette posted rounds of 81 (+9), 71 (-1), giving him a tournament total of 152.
"It was a difficult course, you really need to watch where you place yourself," commented Veillette. "Thankfully I was able to two-putt majority of the course."
Taking second place was Ciaran Sheahan, 17, from Toronto. Sheahan ended the tournament with rounds of 76 (+4), 79 (+7), giving him a two-day total of 155.
Junior Girls Division (U19)
Ellice Hong, 17, of Thronhill, Ont., afforded herself four birdies over two rounds. Hong has come across many wins during her four-year membership with CJGA and yesterday was no different after firing rounds of 78 (+6), 75 (+3), for a tournament total of 153.
"The long walks and heat took a toll on my mental game," said Hong. "And I had some bad bounces in both rounds, but I could always bring it back into play."
Sharing second place was Ciara Costabile, 18, of Ayr, Ont., and Hansika Tathgur, 17, from Brampton, Ont. Both girls ended the tournament with totals of 180.
Juvenile Boys Division (U17)
Sudarshan Yellamaraju, 15, from Mississauga, Ont., had home field advantage helping him earn first place. Yellamaraju carded rounds of 72 (E), 77 (+5) for a two-round total of 149, giving him a four stroke lead over Ryan Sabo. "Playing my home course allowed me to understand the course better than others and make crucial pars to put me ahead."
Four strokes behind to claim the runner-up position was Ryan Sabo. The 16 year old from Burlington, Ont., posted rounds of 81 (+9), 72 (E), for a two-round total of 153.
Juvenile Girls Division (U17)
Kiley Rodrigues, 16, from Kingston, Ont., was pitted against herself for two days, as she was the only competitor in her division. Rodrigues commented, "I prefer competition, as anyone would, But it was nice to not feel pressured and to work on my minimizing my strokes."
Bantam Boys Division (U15)
William Herbert, 12, from Oakville, Ont., found success in his short game during the tournament. Herbert fired rounds of 79, 85, giving him a tournament total of 164 and a 16 stroke lead over second place.
"The greens were quick and wet, making them really receptive," explained Herbert. "When I ended up in a few bad positions, I was able to minimize the damage."
Tying for second place was Ben Bauer, 14, from Hawkesville, Ont., and Krtin Udith, 14, of Toronto, Ont. Both boys came out of round two with totals of 180.
Bantam Girls Division (U15)
Member of CJGA for two years, Annie Wanying Yu, 12, from Richmond Hill, Ont., was the sole competitor in her division. Yu finished the tournament with rounds of 94, 101, for a tournament total of 195.
"Not having any competitors saved me from stressing out," admitted Yu. "I was able to play as if they were practice rounds and focus on my own movements instead of other people."
-30-
About Sandarich

Established in 2006 with product line for outdoor and survival under our TR(Tactical and reliable) Outdoor brand. Have offices in Singapore, USA, Taiwan, Hong Kong and Mainland China. Expand their product line by creating the brand also known as "Tough as Steel" for the Golf category in 2014. Their golf products are well known to be  strong and durable, trendy, comfortable and environment friendly. Their eyewear is well known for its indestructibility as they are 100% Industrial grade that meets ANSI standard Z87.1 2015. The lens are also anti fog and will not affect the players game at all time. In Oct 2016, they will launch their new eyewear SportRx that provides Rx lens with cool sporty frame for kids or adults whom wear their glasses all the time. Sandarich will continue to offer better and interesting products for all junior golfers that protects them so the the young players can enjoy their game safely and happily, and our golf products will make all junior golfers look like a Superstar. Sandarich is the main sponsor for Aaron Baddeley International Junior Golf (ABIJC) since 2014 and we are very happy and proud to be able to have the partnership with CJGA.
About Canadian Junior Golf Association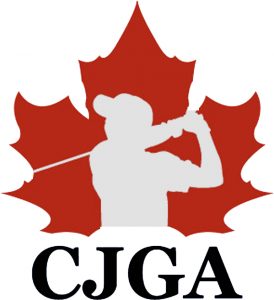 The Canadian Junior Golf Association (CJGA) is a "registered Canadian amateur athletic association" (RCAAA) not-for-profit registered federally with Revenue Canada. The CJGA is dedicated to providing Canada's junior golfers with the necessary skills and knowledge required to lay a foundation for a future in competitive golf.
Through its six-stage competitive development program that focuses on tournaments, clinics, international competitions, and mentoring programs with PGA Tour professionals, the CJGA introduces the game to juniors as young as five and offers competitive multi-day events for the more advanced golfer. The CJGA acts as a feeder system to provincial and national competitions, collegiate and university golf, as well as professional and recreational golf.
For more information, please visit www.cjga.com
Its National Partner, Freedom 55 Financial, which provides financial security advice and planning for Canadians, generously supports the Canadian Junior Golf Association.
For Additional Information:
Jordyn Battista
CJGA Communications Assistant
1.877.508.1069
jordyn.battista@cjga.com