Round One Concludes at CJGA PING Canadian Junior Match Play Championship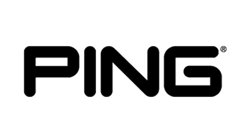 Whitby, Ont. (July 25, 2016)
– Players were greeted Monday morning by stormy conditions, followed by heavy heat for round one of the Ping Canadian Junior Match Play Championship at Lakeridge Links Golf Club in Whitby, Ont. The stakes are high and competition is fierce for the full field of golfers that have gathered from across North America.
Junior Boys Division (U19)
Griffin Jones,17, of Manotick, Ont., ended the round atop the leaderboard with a one-under par 71 leading the Junior Boys division. Jones finished his round two birdies, one bogey, paring the rest of the course, giving him a good start to Tuesday's round.  Second place is currently held by Nick Valiquette,18, from Cornwall, Ont., and Jaron Brown, , from Thornhill, Ont. Both boys posted opening rounds of 72.
Junior Girls Division (U19)
Rina Jung, 17, from Briarcliff Manor, NY., opened up a two shot lead in the Junior Girls division after posting a six-over par, 78. Alyssa Getty, 19, from Ruthven, Ont., will be looking to catch Jung as she now sits in second place. Finishing the round with a total score of 80.
Juvenile Boys Division (U17)
Alexander Yang, 13, from Carlsbad, Cali., and Jonathan Cramton, 16, from Toronto, Ont., kept a steady back and forth during the round. Playing in the Juvenile Boys division, Yang and Cramton shared birdies on the 9th and 10th holes. Yang managed two more on the 15th and 18th. The boys kept shared the lead posting matching scores of 72, giving them a one stroke lead over the third place position.
Bantam Boys Division (U15)
Bantam Boys Division completed round one with two clear front-runners. Luca Ferrara, 15, from Toronto, Ont., and Mathias Krauss, 14, from Ancaster, Ont. Krauss started the tournament with an opening nine of 37, with the help of two birdies on the 3rd and 4th holes.  Ferrara played a steady round; achieving one birdie on the end of the front nine. The boys finished the day with totals of 75, three strokes over par.
Bantam Girls Division (U15)
Valjayanti Bharkhada, 14, from Brampton, Ont., come out of the day with a strong lead of 77, five strokes over par but a three stroke lead in the Bantam Girls division. Raesa Sheikh, 13, from Markham, Ont., bounced back from a rough start on the front nine. Sheikh managed two birdies on the 5th and 7th holes, but still came up short for the runner-up position.
Tomorrow begins the second round of the tournament. Players will tee off at 8:00 a.m. for the final round of stroke play. Round two will determine the seedings for the brackets for Wednesday and Thursdays finals.
For more information regarding the tournament, please visit the official tournament website.
About the CJGA PING Canadian Junior Match Play Championship
In 2001 the PING Canadian Junior Match Play Championship was incorporated into the CJGA tournament schedule to provide junior golfers with outstanding skills an opportunity to compete in a match play format. Juniors gain a valuable experience due to the tournaments' strength of field and have a chance to evaluate their skills against some of the nation's best junior golfers. This tournament is the only national junior match play event in Canada.
About Canadian Junior Golf Association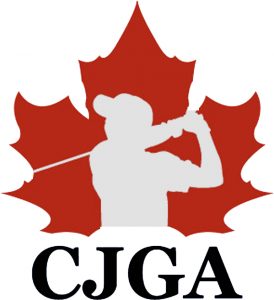 The Canadian Junior Golf Association (CJGA) is a "registered Canadian amateur athletic association" (RCAAA) not-for-profit registered federally with Revenue Canada. The CJGA is dedicated to providing Canada's junior golfers with the necessary skills and knowledge required to lay a foundation for a future in competitive golf.
Through its six-stage competitive development program that focuses on tournaments, clinics, international competitions, and mentoring programs with PGA Tour professionals, the CJGA introduces the game to juniors as young as five and offers competitive multi-day events for the more advanced golfer. The CJGA acts as a feeder system to provincial and national competitions, collegiate and university golf, as well as professional and recreational golf.
For more information, please visit www.cjga.com
Its National Partner, Freedom 55 Financial, which provides financial security advice and planning for Canadians, generously supports the Canadian Junior Golf Association.
For Additional Information:
Jordyn Battista
CJGA Communications Assistant
1.877.508.1069
jordyn.battista@cjga.com