Linksters Head to Wyndance Executive Course
Richmond Hill, ON (July 15th, 2015) This Friday, Wyndance Golf Club will be hosting the 3rd 9-hole CJGA Linkster event of the season. With a field of 60 players, the tournament will be showcasing up-and-coming junior golfers ages 5-13.
This one-day event will be taking place at Wyndance's historical executive 9-hole course. Located in Uxbridge, Ontario, it holds the distinction of being the first course in Canada designed by the legendary Greg Norman. Norman, a member of the World Golf Hall of Fame, crafted a beautiful course on a former gravel pit to create a breathtaking masterpiece.
Wyndance also features a first-class practice facility including a 2.75-acre range, 18,000 square-foot putting greens and a 7,600 square-foot chipping green with a practice bunker. The "Down Under" Academy course, which the Linksters will be playing, will provide a challenge for all.
The current weather forecast calls for a possibility of rain with low scores.
Some players to watch are:
Girls 9 & Under
Carlee Meilleur, Lansdowne, ON
Bridget Wilkie, Toronto, ON
Girls 10-13
Elaine Giantsopoulos, Richmond Hill, ON
Victoria Zheng, Markham, ON
Boys 8 & Under
Finn Foster, Brantford, ON
Cheho An, North York, ON
Boys 9-10
Jaden Chan, Markham, ON
Joseph Sciortino, Richmond Hill, ON
Boys 11-13
Will Bellamy, Perth, ON
Brendan Chan, Markham, ON
Canadian Junior Golf Association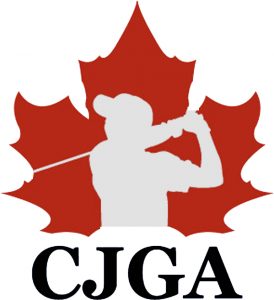 The Canadian Junior Golf Association (CJGA) is a "registered Canadian amateur athletic association" (RCAAA) not-for-profit registered federally with Revenue Canada. The CJGA is dedicated to providing Canada's junior golfers with the necessary skills and knowledge required to lay a foundation for a future in competitive golf.
Through its six-stage competitive development program that focuses on tournaments, clinics, international competitions, and mentoring programs with PGA Tour professionals, the CJGA introduces the game to juniors as young as five and offers competitive multi-day events for the more advanced golfer. The CJGA acts as a feeder system to provincial and national competitions, collegiate and university golf, as well as professional and recreational golf. For more information please visit www.cjga.com.
The Canadian Junior Golf Association is generously supported by its National Partner, Freedom 55 Financial, which provides financial security advice and planning for Canadians.
For Additional Information:
Sydney Cobbold
CJGA Tournament Operations Assistant
Canadian Junior Golf Association
Sydney.cobbold@cjga.com