Juniors Crowned as 2017 CJGA PING Canadian Junior Match Play Champions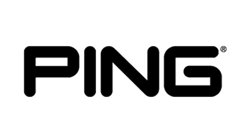 Brooklin, ON (July 20, 2017) – Thursday marked the conclusion of the 17th annual CJGA PING Canadian Junior Match Play Championship at Lakeridge Links Golf Club in Brooklin, ON. It was a wonderful week of golf as spectators witness some amazing rounds and matches. The final day saw play be suspended for an hour as a storm rolled through Brooklin, which halt the semi final matches. After play resumed the sun came out and it was perfect conditions for the final matches of the tournament.
Junior Boys U19
Number one seed Tyler McDowell was able to live up to the expectations that come with  being the first seed as he was crowned the Junior Boys division champion. McDowell defeated Luca Ferrara in the semi finals 3&2 before closing out a very close match against number two seed Brendan Dunphy. Dunphy advanced to the finals after winning 6&5 against Ishira Fernando in their morning match. The match was very exciting as it came down to the eighteenth hole before McDowell was able to win one up.
Junior Girls U19
Hunter Nugent, was the seventh seed in the Junior Girls division and was able to pull major upsets on her way to being the 2017 PING Match Play Champion. Nugent was able to defeat Erin Kim in the semi finals in a very close match winning 2&1. Hunter then was victorious over Vaijayanti Bharkhada in the finals also winning 2&1 in a very good match. Bharkhada advanced to the finals via a semi final win over the number one seed Kacey Walker winning two up.
Bantam Boys U15
Thomas Latter is your 2017 Bantam Boy CJGA PING Canadian Junior Match Play Champion after defeating good friend, Peter Blazevic, one up in the final match. Latter was able to advance to the finals after putting out the first seed, Ethan Cardwell, in a very exciting semi final match up. Blazevic, the third seed, was able to win his semi final match up over the second seed Zander Gibson in an entertaining battle.
Bantam Girls U15
Madelin Boyd was victorious in her final match to be named the 2017 Bantam Girl CJGA PING Canadian Junior Match Play Champion. Boyd was the first seed in the division and took on second ranked, Sarah Gallagher in the finals. Both girls played very well in the match as both of them made birdies on the par three third hole, along with Boyd having a chip in and Gallagher sinking a 35 foot putt to keep the match alive on sixteen. Boyd defeated Royce Southerland in the semi finals to move on as Sarah Gallagher advanced with a win over Annie Yu.
About the CJGA PING Canadian Junior Match Play Championship
In 2001 the PING Canadian Junior Match Play Championship was incorporated into the CJGA tournament schedule to provide junior golfers with outstanding skills an opportunity to compete in a match play format. Juniors gain a valuable experience due to the tournaments' strength of field and have a chance to evaluate their skills against some of the nation's best junior golfers. This tournament is the only national junior match play event in Canada.
About the Canadian Junior Golf Association
The Canadian Junior Golf Association (CJGA) is a "registered Canadian amateur athletic association" (RCAAA) not-for-profit registered federally with Revenue Canada. Currently in its 25th year, the CJGA is dedicated to providing Canada's junior golfers with the necessary skills and knowledge required to lay a foundation for a future in competitive golf.
Through its six-stage competitive development program that focuses on tournaments, clinics, international competitions, and mentoring programs with PGA Tour professionals, the CJGA introduces the game to juniors as young as five and offers competitive multi-day events for the more advanced golfer. The CJGA acts as a feeder system to provincial and national competitions, collegiate and university golf, as well as professional and recreational golf. For more information, please visit www.cjga.com.
The Canadian Junior Golf Association is generously supported by its National Partner, Freedom 55 Financial, which provides financial security advice and planning for Canadians.
For Additional Information:
Trevor Vander Glas
Communications and Media Assistant
1.877.508.1069
trevor.vander.glas@cjga.com