Gil Wins CJGA Western Junior Championship Presented by Tour Performance LAB
– Gil Wins Exemption into the Freedom 55 Financial Open –
Surrey, BC (March 21, 2016) – Juniors from coast to coast gathered in British Columbia this past spring break for the CJGA Western Junior Championship presented by Tour Performance LAB. The three-day event took place on Northview Golf & Country Club's famed Ridge Course in Surrey, B.C. There was plenty at stake including an exclusive exemption into the Freedom 55 Financial Open, an event on the Mackenzie Tour.
Junior Boys U19
Tony Gil from Vaughan, Ontario, entering his third year as a member of Canada's Junior Development Team, was using this tournament as preparation for a busy, competitive season ahead. Gil certainly found his form and toured the Ridge course with rounds of 68-67-67-202 to finish 14 under par for the tournament.
"It was really good. My short game was on point this week. Up-and-down nearly 90% of the time. I also hit a lot of fairways and didn't make too many mistakes," said elated Gil after his round. The 18-year-old will make his NCAA debut later this year for the University of Houston, Texas.
Gil started the final round with a comfortable five stroke lead over two golfers at four-under par and three more golfers at three-under. With overcast skies, a steady wind and wet conditions some of the best young golfers in the country began to shine.
A birdie-barrage began with players trailing Gil beginning to make up ground. Coquitlam's A.J. Ewart, 16, lead that charge with an eagle and six birdies carding a bogey-free eight-under par 64 to finish second. Ewart, teammate of Gil's on Golf Canada's Junior Development Team carded rounds of 70-71-64-205 to finish at -11 under par.
Jae Wook Lee from Langley also carded an eight-under par 64 to finish alone in third place. Lee's round included 10 birdies, six pars and two bogies. Lee's three rounds were 74-69-64-207 (-9).
Junior Girls U19
Surrey's Hannah Lee, member of Golf Canada's Junior Development Team, used home-course knowledge to her advantage claiming the Junior Girls U19 title for the second time in a week. The 16-year-old toured the 5,600 yard Northview Ridge course with rounds of 69-69-72- 210 (-6).
"I feel confident. I was hitting my shots solid. The competition is strong. BC girls are like a powerhouse and it feels good to win against so many good players," explained Lee. "I did make a couple of mistakes but the key was to be able to recover and I did. I worked a lot on my short game and coach Ann Carroll helped me with a few changes I have made in my putting."
Susan Xiao, 14, also from Surrey, finished alone in second-place improving each day with rounds of 74-70-69-213 (-3). Team Canada member Tiffany Kong, 15, was alone in third place after carding rounds of 76-68-70-214 (-2). Delta's Mary Parsons, 16, finished fourth shooting rounds of 72-70-74-216 (even-par) while Esther Lee Suban, 16, from Maple Ridge was fifth shooting 76-73-69-218 (+2).
Juvenile Boys U17
Duncan B.C. golfer Callum Davison got his final round of the CJGA Western Championship off to a great start with a hole-in-one on his second hole of the day the 127-yard, par-three 11th. Davison slam-dunked a 9-iron that flew straight at the pin and directly into the cup. This was Davison's third competitive ace.
Davison was consistent with rounds of 70-70-70-210 (-6) to record his second consecutive CJGA Juvenile U17 title. The Vancouver Island golfer also won last weekend at the CJGA Cordova Bay Junior.
"My driver was good. I think I hit almost every fairway, every round," explained Davison. "My putting was just good enough but my iron play was good. It was fun and it was a great tournament. The hole-in-one was good too."
Surrey golfer and Tour Performance LAB member Daniel Sun, 15, finished one-stroke behind Davison after closing with a sparkling final round seven-under par 65. Sun's bogey-free round included seven birdies. Sun finished alone in second-place after rounds of 74-72-65-211 (-5). Henry Lei from Surrey finished in third place shooting 81-73-73-227 (+11). forth Langley's Jackson Jacob was fourth carding rounds of 79-71-80-230 (+14).
Juvenile Girls U17
Delta's Amanda Minni won the Juvenile Girls U17 CJGA Western Championship title carding rounds of 70-75-71-216 (even par). This was Minni's first CJGA tournament and first CJGA victory.
"It feels good," said Minni, 16. "Especially since I shot good scores to win. Northview is a good course. It challenges you and I really like it. My driver off the tee was good. My putting early in the week wasn't very good but then I figured it out. My iron play and chipping good. I had a lot of up-and-downs to save pars."
West Vancouver golfer Phoebe Yue, 15, finished second in the Juvenile Girls division shooting rounds of 75-77-76-228 (+12). Surrey's Jayla Yoonji Kang finished alone in third place after carding rounds of 79-78-75-232 (+16). Richmond golfer Karen Zhang was fourth after rounds of 80-78-77-235 (+19).
Bantam Boys U15
Vancouver golfer Ilirian Zalli won the Bantam Boys U15 title after rounds of 76-69-73-218 (+2). Surrey golfer Bailey Bjornson, 12, finished second with scores of 74-74-73-221 (+5). Richmond's Brycen Ko, 12, claimed third place with scores of 76-78-79-233 (+17).
"I'm happy with my game," explained Zalli, 13. "Happy with my results. There's always room for improvement but I'm pleased. I'm getting older. I'm going to get better and what's ahead – well, let's see."
Bantam Girls U15
Rachel Chung from Abbotsford won the Bantam Girls U-15 CJGA Western Championship title carding rounds of -85-88-83-256 (+40). Surrey golfer Coco Pei finished second after rounds of 93-92-87-272 (+56).
"This is my second CJGA win," beamed Chung. 14. "This win is better because the last time I was the only player in my division. I had fun!"
The CJGA Junior Tour's next event, The CJGA BC Junior Open, will take place at University Golf Club in Vancouver.
About Tour Performance LAB
Golf is more than just putting the little white ball in the hole. Golf is a lifestyle! To get the most out of your golf game you need to address all the key components that make up the modern game of golf.  State of the art golf instruction, golf specific fitness and conditioning programs, course management and mental/emotional awareness are all equally important in maximizing your potential. To play your best golf you need a coaching team that works together to deliver all these elements utilizing a common and proven coaching philosophy. Your LAB coaching team is ready! Are you ready for the LAB?
About Canadian Junior Golf Association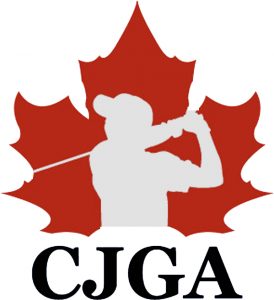 The Canadian Junior Golf Association (CJGA) is a "registered Canadian amateur athletic association" (RCAAA) not-for-profit registered federally with Revenue Canada. The CJGA is dedicated to providing Canada's junior golfers with the necessary skills and knowledge required to lay a foundation for a future in competitive golf.
Through its six-stage competitive development program that focuses on tournaments, clinics, international competitions, and mentoring programs with PGA Tour professionals, the CJGA introduces the game to juniors as young as five and offers competitive multi-day events for the more advanced golfer. The CJGA acts as a feeder system to provincial and national competitions, collegiate and university golf, as well as professional and recreational golf. For more information, please visit www.cjga.com
The Canadian Junior Golf Association is generously supported by its National Partner, Freedom 55 Financial, which provides financial security advice and planning for Canadians.
For Additional Information:
Brad Ewart
BC Tournament Director
Canadian Junior Golf Association
brad.ewart@cjga.com