Final Opportunity to Earn Exemption into the Nike Golf Junior Championship
Richmond Hill, Ont. (June 3, 2016)
– This weekend will be the final Nike Golf Junior Series event of the season. The Canadian Junior Golf Association (CJGA) Junior Tour will have their final opportunity to qualify for the quickly approaching, Nike Golf Junior Championship. For this event, Junior Tour golfers will be playing on the ClubLink's Diamondback Golf Club
This Richmond Hill course, which opened in 1993, appears daunting with its humps, bumps and forced carries. But it is surprisingly playable for less skilled golfers, while better players have a great time attacking it and meeting the challenges doled out by designer Rene Muylaert.
The front nine is defined by hill and dale and lots of water, while the mature-looking back nine dips into valley lands carved out of thick trees. The island green on No. 8 is one of many highlights. The dramatic bunkering and varied green sites are key parts of DiamondBack's diabolical charms.
Schedule
July 4 – Round One – 8:00 a.m.
July 5 – Round Two – 8:00 a.m.
-30-
About Nike Golf Canada
Based in Thornhill, Ontario, Nike Golf Canada markets, sells and distributes industry leading Nike Golf equipment, apparel, balls, footwear, bags and accessories throughout Canada. Nike Golf is passionately dedicated to honoring and respecting the traditions and heritage of the game, and to providing committed golfers with the best equipment in the game. For more information on Nike Golf Canada, visit www.nikegolf.ca.
To follow Nike Golf on Twitter visit www.twitter.com/nikegolf and to become a fan on Facebook go to www.facebook.com/nikegolf. Journalists seeking editorial information and images, visit www.nikegolf.com/presscenter.
About Canadian Junior Golf Association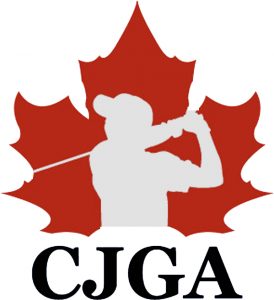 The Canadian Junior Golf Association (CJGA) is a "registered Canadian amateur athletic association" (RCAAA) not-for-profit registered federally with Revenue Canada. The CJGA is dedicated to providing Canada's junior golfers with the necessary skills and knowledge required to lay a foundation for a future in competitive golf.
Through its six-stage competitive development program that focuses on tournaments, clinics, international competitions, and mentoring programs with PGA Tour professionals, the CJGA introduces the game to juniors as young as five and offers competitive multi-day events for the more advanced golfer. The CJGA acts as a feeder system to provincial and national competitions, collegiate and university golf, as well as professional and recreational golf.
For more information, please visit www.cjga.com
Its National Partner, Freedom 55 Financial, which provides financial security advice and planning for Canadians, generously supports the Canadian Junior Golf Association.
 For Additional Information:
Jordyn Battista
CJGA Communications Assistant
1.877.508.1069
jordyn.battista@cjga.com