CJGA Team Canada Seeks John Clark Trophy at the Euro Junior Golf Cup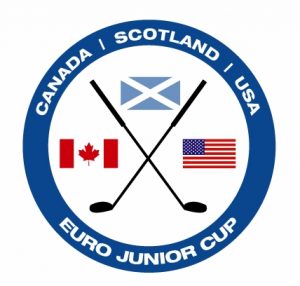 St. Andrews, Scotland (August 8, 2016)
– The Canadian Junior Golf Association (CJGA) Team Canada will once again assemble at the home of golf in St. Andrews, Scotland to defend the John Clark Trophy, at the 12
th
annual Euro Junior Golf Cup. The three day match play tournament is scheduled from August 10-12th, and will take place at Scotscraig Golf Club, Leven Links and Drumoig Golf Club, in Fife, Scotland. To date, CJGA Team Canada has won the event eight times since the format changed in 2005.
Prior to arriving in Scotland the team participated in a two-day training camp at Glen Abbey Golf Club, the home of the Canadian Open, in Oakville, Ont. "The team has worked incredibly hard to prepare for any and all challenges we may come across" said John Lawrence, CJGA Team Canada Manager. "The Scots are playing on their home turf and will be tough opponents, but we are confident in our ability to succeed and bring back the trophy for Canada and the CJGA."
CJGA Team Canada will consist of 10 juniors from all across Canada, who have qualified for the event through a series of six Euro Junior Golf Cup qualifiers on the CJGA national schedule, held across Canada earlier this season. "We have some of the best juniors from all over Canada, representing CJGA this year" said Lawrence. "I am incredibly proud of this year's field of junior golfers, who have invested so much time and energy into fulfilling the common goal of defending our title in Scotland."
Representing CJGA Team Canada this year will be:
Boys U19 Division 
Mitchell Thiessen, Chilliwack, BC
Nicholas Workun, Ottawa, ON
Shayne Simpson, Belleville, ON
Bryce Krakowec Tickner, Victoria, BC
Justin Gaukel, Surrey, BC
Evan Callaghan, Stellarton, NS
Boys U17
Tony Li, Vancouver, BC
Romi Dilawri, Ottawa, ON
Girls U19
Sophia Bian, Vancouver, BC
Angel Lin, Surrey, BC
-30-
About Euro Junior Golf Cup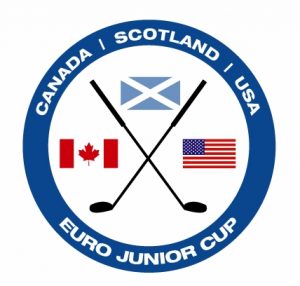 Formerly known as the World Junior Golf Cup, the Euro Junior Golf Cup was developed in 1998 and is held in Fife, Scotland every year. Popular among juniors across North America and Scotland, the Euro Junior Golf Cup provides junior golfers with an opportunity to re-visit golf's history and maybe make some of their own. Three countries participate each year – Canada, represented by the Canadian Junior Golf Association, the United States, represented by the International Junior Golf Tour, and Scotland represented by the Fife Golf Union States. The tournament takes on a unique format with the three teams competing in singles matches over three days to determine a winner for the John Clark Trophy.
About Canadian Junior Golf Association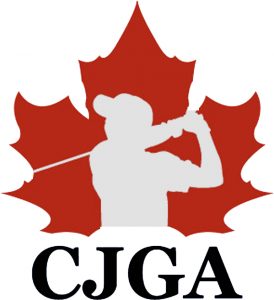 The Canadian Junior Golf Association (CJGA) is a "registered Canadian amateur athletic association" (RCAAA) not-for-profit registered federally with Revenue Canada. The CJGA is dedicated to providing Canada's junior golfers with the necessary skills and knowledge required to lay a foundation for a future in competitive golf.
Through its six-stage competitive development program that focuses on tournaments, clinics, international competitions, and mentoring programs with PGA Tour professionals, the CJGA introduces the game to juniors as young as five and offers competitive multi-day events for the more advanced golfer. The CJGA acts as a feeder system to provincial and national competitions, collegiate and university golf, as well as professional and recreational golf.
For more information, please visit www.cjga.com
Its National Partner, Freedom 55 Financial, which provides financial security advice and planning for Canadians, generously supports the Canadian Junior Golf Association.
For Additional Information: 
Melissa Foong
CJGA Communications Assistant
1.877.508.1069
melissa.foong@cjga.com