CJGA Team Canada Finishes Second at the Euro Junior Golf Cup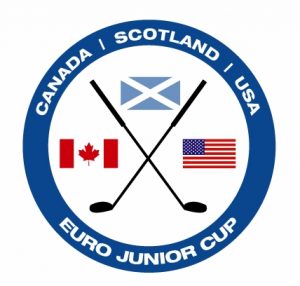 CLICK HERE FOR FULL RESULTS

CLICK HERE FOR PHOTOS
 St. Andrews, Scotland (August 11, 2016) – Rain continued throughout today at the final round of the Euro Junior Golf Cup at Crail Golfing Society. For the first time in tournament history, Team USA won the John Clark trophy with a tournament total of 44 points. Despite the valiant effort by CJGA Team Canada, the American team proved to be too much, resulting in a second place finish with 24 points. Hosting nation, Scotland, finished third with 22 points.
Boys Division U15
In the first match of the day Romi Dilawri of Ottawa, Ont., defeated Owen Abe-Baker for his first point of the tournament. Behind Dilawri was fellow teammate, Tony Li who continued his strong play by winning both of his matches.
Girls Division U19
In the Girls U19 division, Sophia Bian of Surrey, B.C., posted another point for Canada after winning her match against Scot Jenna Downie 5 & 4. This was Bian's first appearance on CJGA Team Canada.
Boys Division U19
Perhaps Canada's best performance came from Mitchel Thiessen of Chilliwack, B.C., who collected two points with victories over veteran Scot, Sam Nicholson and American, Ryan Hartanto. Thiessen's contribution secured a second place finish for Canada.
CJGA Team Canada will now return home gaining a valuable international experience. "The team represented Canada and themselves in a first-class manner. Moving forward, the experience gained here will be a great benefit to our players" said CJGA Team Manager, John Lawrence. "Second place isn't what we had in mind when we first arrived, but I am very proud of the effort our players displayed on and off the course."
-30-
About the Euro Junior Golf Cup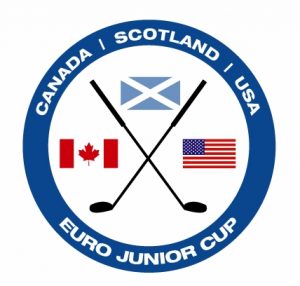 Formerly known as the World Junior Golf Cup, the Euro Junior Golf Cup was developed in 1998 and is held in Fife, Scotland every year. Popular among juniors across North America and Scotland, the Euro Junior Golf Cup provides junior golfers with an opportunity to re-visit golf's history and maybe make some of their own. Three countries participate each year – Canada, represented by the Canadian Junior Golf Association, the United States, represented by the
San Diego Junior Golf Association (SDJGA), and Scotland represented by the Fife Golf Union States. The tournament takes on a unique format with the three teams competing in singles matches over three days to determine a winner for the John Clark Trophy.
About the CJGA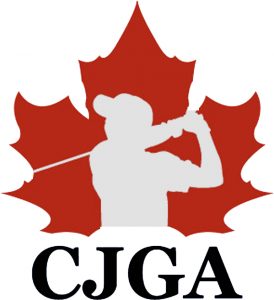 The Canadian Junior Golf Association is a "registered Canadian amateur athletic association" (RCAAA) not-for-profit registered federally with Revenue Canada. The Canadian Junior Golf Association (CJGA) is dedicated to providing Canada's junior golfers with the necessary skills and knowledge required to lay a foundation for a future in competitive golf.
Through its six-stage competitive development program that focuses on tournaments, clinics, international competitions, and mentoring programs with PGA Tour professionals, the CJGA introduces the game to juniors as young as five and offers competitive multi-day events for the more advanced golfer.
The CJGA acts as a feeder system to provincial and national competitions, collegiate and university golf, as well as professional and recreational golf. For more information, please visit www.cjga.com.
For Additional Information:
John Lawrence
Managing Director, Tour Operations/International Competitions
Canadian Junior Golf Association
john.lawrence@cjga.com
www.cjga.com