CJGA Team Canada battles humid conditions to keep pace with IJGT Team USA
– Brunet and Simpson lead team with a big round one win –
Bluffton, South Carolina (July 4th, 2016) – The opening round of the 2016 North America Cup at Oldfield Golf ended in an exciting finish with CJGA Team Canada trailing right behind 3.5 to 1.5. Heat and high humidity dominated the first round, with the temperature feeling 50 degrees Celsius during the middle of the day. The first round of competition consisted of fourball matches, which pits 2 sets of teammates against each other taking the lower score on each hole.
CJGA Team Canada came out of the gate strong, leading 4 of the 5 matches through nine holes. IJGT were able to persevere and put on a string of wins on the back nine. The highlight of the round came from the pairing of Shayne Simpson and Vincent Brunet. The two were locked in during the round, shooting a handful of birdies that led to a 6 and 4 win.
Girls Under 19
Lucy Liu of Vancouver, BC and Esther Subin Lee of Maple Ridge, BC were matched up against Sophia Burnett of Bluffton, SC and Sarah Perine of Staten Island, NY. The two pairs battled back and forth the entire round, with each team taking the lead at one point. The girls came into 18 all square, with Lee making a par to halve the match, earning a half point.
Boys Under 15
Vick Gu of Markham, ON and Mathias Krauss of Ancaster, ON were out to an early lead through nine holes. Chase Phillips and Deion Shepherd of IJGT Team USA put on a late rally to take the match on eighteen 1 up.
Boys Under 19 
Vincent Brunet of Ottawa, ON and Shayne Simpson of Belleville, ON jumped to an early lead with a string of birdies, and never looked back. The two were shooting lights out and closed out the match up six with four holes remaining.
Braydon White of Barrie, ON and Taylor Beckstead of Alliston, ON played a very strong round but were pitted against an American team that did not miss much today. The pair battled back from a early deficit but fell short, losing the match 3 and 2.
Rounding out the Boys Under 19 Division were Michael Ikejiani of Minesing, ON and Mitchell Thiessen of Chilliwack, BC playing against RJ Wren of Morgantown, PA and Sean Stanistreet of Camillus, NY. The teams battled back and forth, trading the lead multiple times. IJGT Team USA pulled into the lead late in the round, and managed a 1 up win to close out the day.
CJGA Team Canada trails 3.5 to 1.5 heading into Round Two of alternate shot matches. The pairings for Round Two are as follows:
Match One
Esther Subin Lee and Lucy Liu vs. Sarah Perine and Sophia Burnett
Match Two
Mathias Krauss and Vick Gu vs. Patrick Sheehan and Mikee Ordona
Match Three
Michael Ikejiani and Mitchell Thiessen vs. Deion Shepherd and Sean Stanistreet
Match Four
Taylor Beckstead and Braydon White vs. Cole Berger and Trevor Hogan
Match Five
Shayne Simpson and Vincent Brunet vs. RJ Wren and Reid Bedell
-30-
About Canadian Junior Golf Association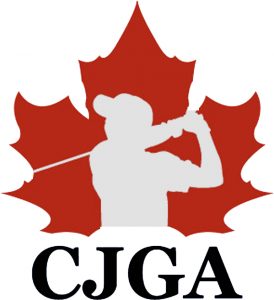 The Canadian Junior Golf Association (CJGA) is a "registered Canadian amateur athletic association" (RCAAA) not-for-profit registered federally with Revenue Canada. The CJGA is dedicated to providing Canada's junior golfers with the necessary skills and knowledge required to lay a foundation for a future in competitive golf.
Through its six-stage competitive development program that focuses on tournaments, clinics, international competitions, and mentoring programs with PGA Tour professionals, the CJGA introduces the game to juniors as young as five and offers competitive multi-day events for the more advanced golfer. The CJGA acts as a feeder system to provincial and national competitions, collegiate and university golf, as well as professional and recreational golf.
For more information, please visit www.cjga.com
Its National Partner, Freedom 55 Financial, which provides financial security advice and planning for Canadians, generously supports the Canadian Junior Golf Association.
For Additional Information:
Glen Hall
Manager, Tournament Operations
1.877.508.1069
glen.hall@cjga.com