Canada Jumps into the Lead at the Euro Junior Golf Cup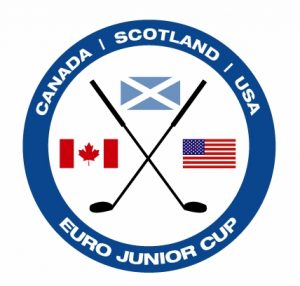 CLICK HERE FOR RESULTS
Leven, Scotland (July 30, 2015) – Sunny skies greeted juniors today as they teed off at Leven Links for the second round of the Euro Junior Golf Cup. It was a strong performance by the Canadian squad who only lost 3 of their 14 matches. With 9 ½ points on the day Canada now has 16 ½ points and lead the tournament over Scotland by 5 ½ points.
Boys 14 & Under
A battle broke out in the first match as Tristian Renaud of Sudbury, Ontario saw his early lead evaporate by the 9th hole. Scotsman Connor McKinney continued his momentum and with 4 holes to go lead the Canadian by 3 holes. But it was not to be as Renaud grinded on the remaining holes and the matched finished all square.
Carter Graf of Red Deer, Alberta continued his strong performance this week collecting another point for Canada by defeating Jack Lockhart of Scotland 4 & 3 in match 2.
Girls
Emilie Tyndall of Kirkland, Quebec also found herself in a battle with Scottish opponent Anna McKay. Despite having an 8 year age advantage Tyndall never lead and the match ended all square.
Canada waited until Match 5 before getting another full point from Lili Klekner-Alt of Ottawa, Ontario who defeated Eilidh Henderson of Scotland 3 & 1. Henderson drew first blood winning the first hole and the fight was on. Heading in the back nine Klekner-Alt used her length to her advantage winning key par 5's on holes 13 and 17 to seal the victory.
Boys 15-19
Matthew Campbell of Calgary, Alberta kept his unbeaten streak going defeating Scotsman Sam Nicholson 2 Up. With back to back birdies on holes 12 and 13 Campbell was 1 up with 5 holes to go. On the final hole Nicholson was forced to lay up after a stray tee shot. Campbell seized the moment by knocking his approached tight and two putting for the victory.
Taking on the anchor position was Kade Johnson of Yorkton, Saskatchewan. Up 4 after 10 holes Kade was cruising to a win but Scotsman Callum Winn rattled off birdies on holes 11 and 12 to keep the match tight but Johnson countered with a birdie of his own on hole 15. With two pars on hole 16 Johnson defeated his opponent 3 & 2 and secured the final point for the Canadian squad.
With today's strong performance, Canada now finds themselves in the same position as last year leading going into the final round. "I'm proud of the way the team played today. Tomorrow will be a challenge as Crail is quite windy" said CJGA Team Canada Coach, Brad Kinvig. "We know from experience we can't take anything for granted. The Scots always play tough on the last day. This will be a battle to the end."
Final round matches will continue tomorrow at Scotscraig Golf Club starting at 10:30am local time. Spectators are encouraged to attend.
About the Euro Junior Golf Cup
Formerly known as the World Junior Golf Cup, the Euro Junior Golf Cup was developed in 1998 and is held in Fife, Scotland every year. Popular among juniors across North America and Scotland, the Euro Junior Golf Cup provides junior golfers with an opportunity to re-visit golf's history and maybe make some of their own. Three countries participate each year – Canada, represented by the Canadian Junior Golf Association, the United States, represented by the International Junior Golf Tour (IJGT), and Scotland represented by the Fife Golf Union States. The tournament takes on a unique format with the three teams competing in singles matches over three days to determine a winner for the John Clark Trophy.
About the CJGA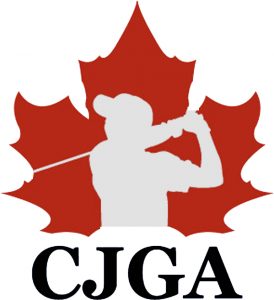 Through its six-stage competitive development program that focuses on tournaments, clinics, international competitions, and mentoring programs with PGA Tour professionals, the CJGA introduces the game to juniors as young as five and offers competitive multi-day events for the more advanced golfer. The CJGA acts as a feeder system to provincial and national competitions, collegiate and university golf, as well as professional and recreational golf. For more information please visit www.cjga.com
The Canadian Junior Golf Association is generously supported by its National Partner, Freedom 55 Financial, which provides financial security advice and planning for Canadians.
For Additional Information:
John Lawrence
Managing Director, Tour Operations/International Competitions
Canadian Junior Golf Association
john.lawrence@cjga.com
www.cjga.com